Get Your Fireworks at Zion!
By Jamie Stone | June 4, 2015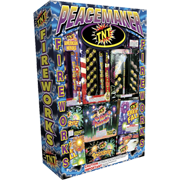 Zion is once again offering Fireworks this year. All proceeds will be put towards the upgrade of the sanctuary flooring.
The fireworks stand will be open every day from June 28th - July 4th.
June 28th and 29th 12:00-7:00pm.
June 30-July 1 12:00 pm- 9:00 pm
July 2 - 4 10:00 am - 10:00 pm

Back